Are you looking for some sexy roleplay ideas? Then you came to the right place!
With roleplaying, you can be someone else for a brief time. Even a completely different persona from your regular self and this new persona can have characteristics and desires opposite to what you would typically have.
For example, if you hold responsibility at home or work, then a submissive role can be very pleasurable. On the other hand, a dominant position can be appealing if you spend time catering to other people's needs. Roleplay also lets you explore taboos and discover your deepest desires.
Let's check out our favorite erotic roleplay ideas!
10 Sexy Roleplay Ideas We Use To Spice Up Our Marriage
Here are some of the hottest role-play scenarios that always work on us:
1. High-Class Escort & Customer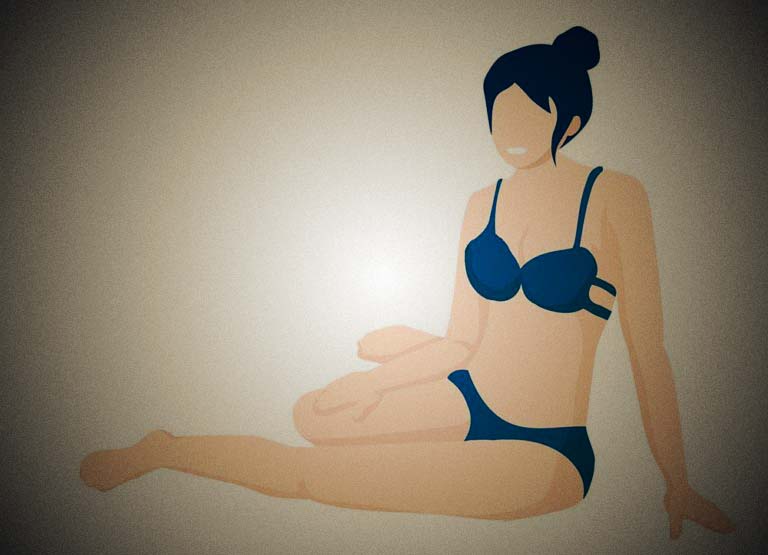 In this role-play scenario, I pretend to be a high-class escort, and Tim gets to be my customer. He would call me on his phone while he was at home and I'm at the grocery store or the mall. He would pretend to be a guy looking for a hot escort to come to his house and keep him company.
Like a real escort, I would ask him what kind of "services" he wants. He would lay out his plans for us, and I would agree to a specific "price," which is usually a romantic dinner for two or a new set of designer lingerie.
I would knock on our front door, and he would open it for me. Depending on the "services" he asked for over the phone, I would immediately do as he commands.
For example, he would like to have a blowjob while fully clothed or have a quickie in the kitchen before going out for dinner or to a meeting. Afterward, I make sure I get "paid."
2. Cheap $10 Hooker & Customer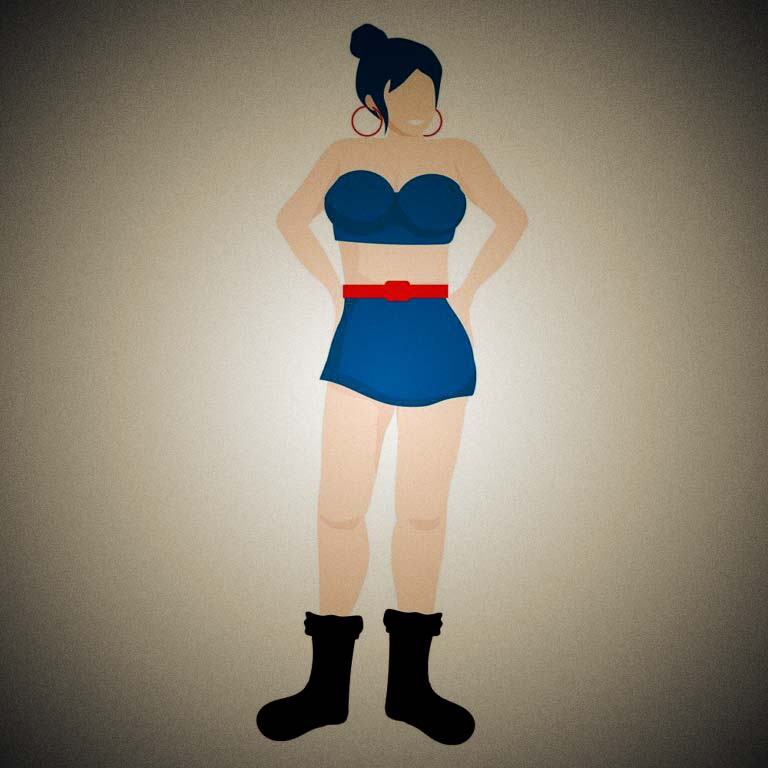 I like doing this sex roleplay idea with Tim whenever I'm horny, and I know he's busy with work.
He has a little office at home, and we often use it for our role-playing. I would dress myself up in the shortest dress I have, wear fishnet stockings and red lipstick.
I would even have a cigarette on my lips and pretend to wait for a "customer" to notice me while I stand outside his office door. He would stop whatever it is he was doing and walk over to me.
At first, he would ask what I want from him, and as a real-life sex worker, I would run my fingers up and down his chest and slowly touch his crotch. He would ask for my price, and I'll say $10 is fine. He would take a $10-bill out of his wallet and slip it into my bra.
We often end up making love on his office table.
3. Filming A Porn Movie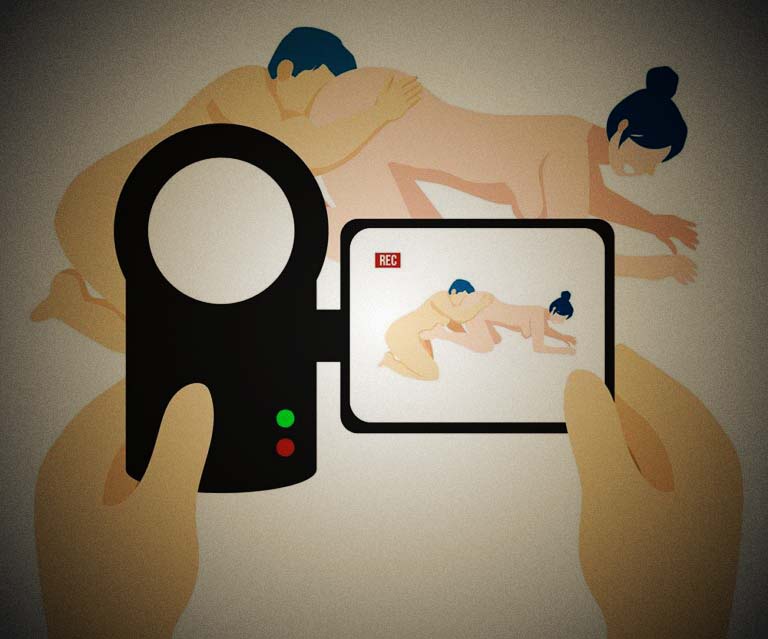 As kinky as it may sound, I have to say that Tim and I are the kind of couple who never says no to trying something different when it comes to our sex lives.
One day, he went home with this brand new Smartphone. He was delighted with his new toy, and he kept on filming me while I was doing some household chores.
Sweaty and smelly after, I decided to take a shower. Tim followed me to the bathroom and filmed me while I was naked and in the tub. He had so much fun, and suddenly I noticed the bulge in his pants and laughed. The filming had made him so aroused!
An idea came to my mind. I have heard of other couples making their own homemade sex videos, and I thought, why not? I told Tim about my porn star's dream, and he was more than thrilled to give it a try. He set up his phone in our bedroom as I finished my bath.
I put on my silk robe and went over to my handsome husband, who now was lying on the bed. Then I turned on the camera, then slowly stripped in front of him. I felt so sexy and incredibly horny, knowing that we will be filming our sex scene and get to watch it later.
I slowly undressed him and worshiped his body with my fingers, lips, and tongue. We were both moaning and groaning as I lay on top of him while my fingers stroked his manhood.
We changed position, and soon, he was inside me. It was one of the most intense lovemaking we ever had. It didn't take long before we both screamed with pleasure. Afterward, we watched our sex scenes, and yeah, we made love all over again.
4. Trouble With The Law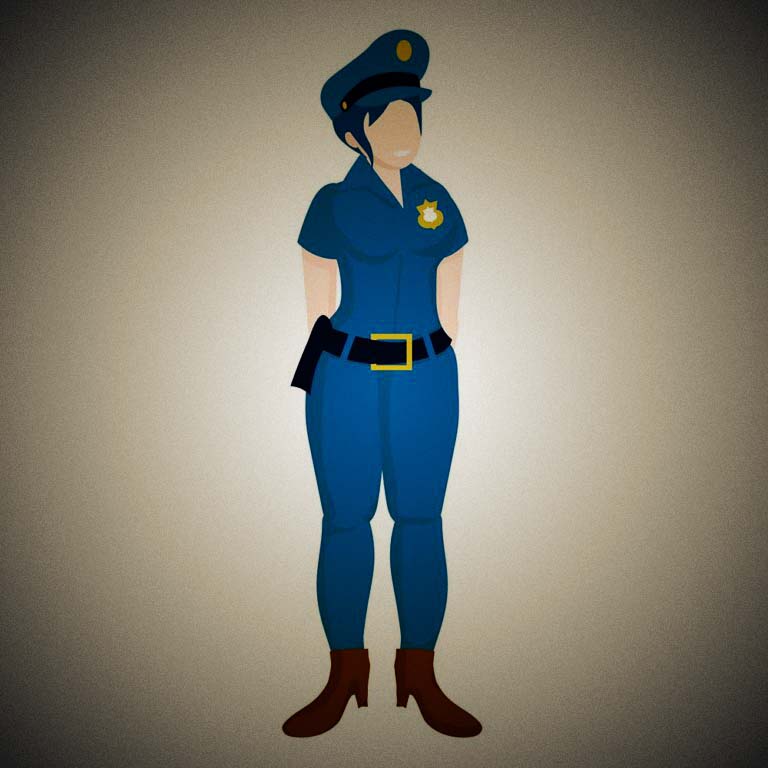 Tim and I like to think out of the box with our kinky role plays.
One time, I accidentally broke his favorite mug. We were both in the kitchen, and he was dressed for work. I, on the other hand, was still in my see-through nightgown with nothing underneath.
This mug was a gift from his mother, and he always used it in the morning when drinking coffee. I felt guilty about it and apologized.
He said, "I should punish you for it." I figured he must be angry because he stormed out of the kitchen and went to our bedroom. But when he came back, he had a pair of handcuffs!
He stood behind me and grabbed my wrists, and secured the handcuffs. I was confused until I felt his manhood. "Now, do you want to go to jail?" he asked. I shook my head and said, "Please, sir, I will do anything. I don't want to go to jail."
"Anything?" he asked as he pressed his hard cock on my ass. I nodded, "Oh yes, anything."
He lifted my nightdress and told me to bend over on the kitchen counter. He took out his cock and pushed his whole length inside my already wet pussy. I spread my legs to accommodate him. His finger touched my clit. I shivered. He was I control as I still have my hands tied. We were both panting and moaning before he gave it one hard push, and we both climaxed.
"Now, can you please set me free, sir?" I asked, giggling. He would be late for work, but who cares?
5. Boss & Secretary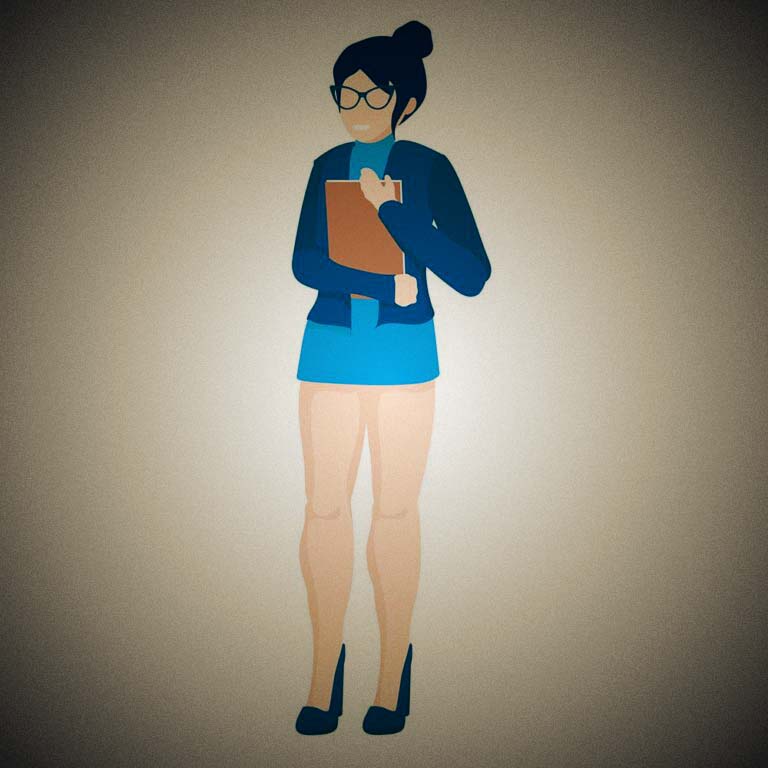 Having Tim at home always makes me excited, especially if he's been away for so long. His office would often send him out of town, and yeah, I tend to miss him a lot.
One time, he was working on some files when I decided to bug him a bit. He was in his room the whole morning, and I was getting bored. I decided to surprise him by wearing my new dress and bringing him a coffee. I knocked on his door.
"Hello, sir, just wondering if you want coffee?"
Then I entered the room and put the steaming cup on the dining room table. "Is there anything else you need, sir?" He shook his head and winked at me. But I knew what he thought, so I went on.
"I was wondering; maybe you can give me a raise next month?" I asked.
"Why don't you sit on my lap now, and I'll give you a raise right away?" He motioned for me to sit down on his lap.
I did what he told me.
We soon started kissing, and his hands were kneading my breasts as I unbuckled his pants and opened his fly. He was rock hard as I started giving him a handjob.
Tim pushed his chair back a little and guided me slowly down until I was kneeling in front of him. I took out his hard cock and started to lick and suck him. His hands were on my hair as I continued to give him a blowjob. He went still, and I felt his warm cum inside my mouth.
I swallowed it all, licked my lips, and stood up.
"When can I expect that raise, boss?" I smiled.
That evening I got myself a brand new iPhone.
6. Cosplay/Superhero Sex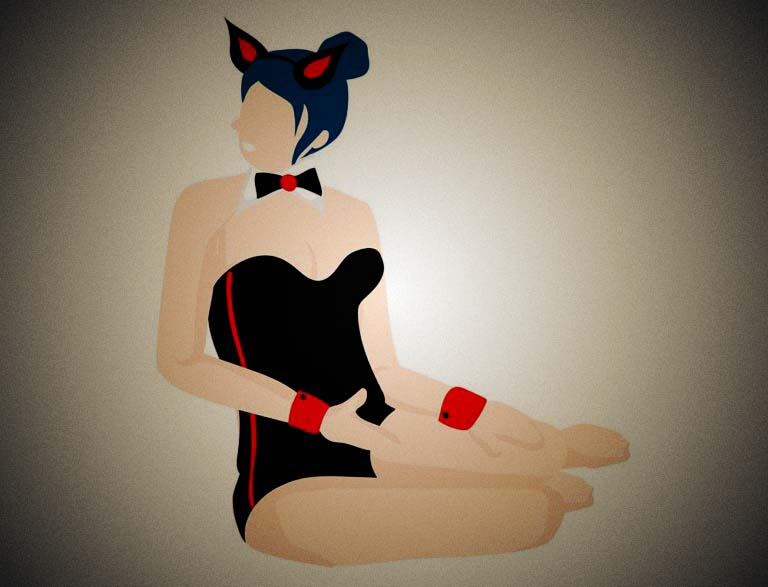 Many think that cosplaying is just for teenagers. Well, guess what? Even adults are into them!
Tim and I love watching superhero movies. He even got me a Wonder Woman costume complete with a whip during Halloween while wearing a Captain America costume himself. I thought we would only be wearing those skintight costumes during the Halloween Party, but he had other plans!
One night, he and I got drunk and horny, and we decided to play superheroes. I wore my Wonder Woman costume while he put on his Captain America costume. We pretended to be superheroes trying to save the world, and we were laughing so hard and having so much fun when we decided to take our role-play to the next level.
"Ever wonder what it will be like if Captain America and Wonder Woman make love?" he asked.
Before we knew it, we were kissing each other on the floor. I insisted he put his mask on while I have my little crown on my head, so it felt like we were making love to each other's hero.
7. BDSM Roleplay Sex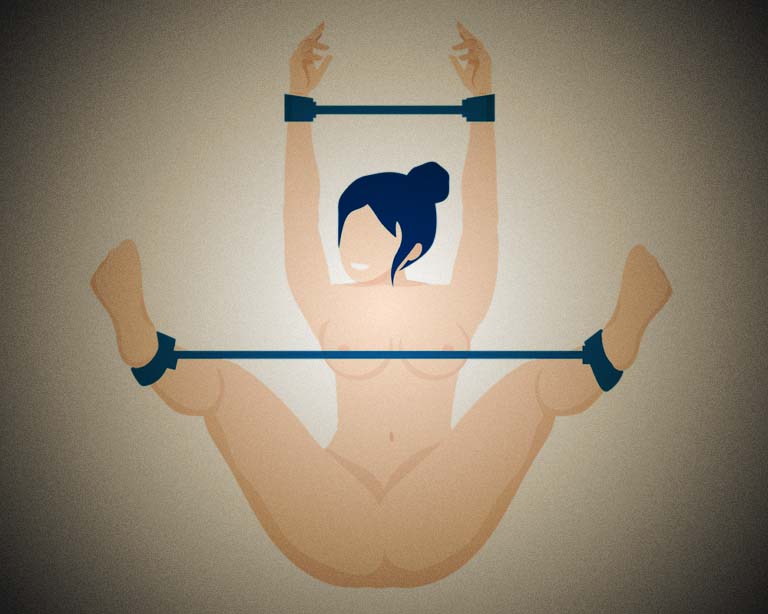 There are times when I feel like calling all the shots whenever Tim and I make love.
One night, I turned all the lights off in our house and waited for him with a fake gun in my hand. When he got home, he called my name, but I kept quiet.
After entering the house, I immediately told him not to move while pointing the gun at his back. I handed him a blindfold and told him to cover his eyes.
I guided him to our bedroom and told him to undress. All this time, I was pointing the fake gun at him and threatening him to do as I say. I told him to lie on the bed and then tied his hands to the posts with my silk scarves. I did the same with his feet and removed his blindfold. His eyes grew wide upon seeing me already naked.
I pressed my breasts on his face and told him to suck my nipples while pointing the fake gun at his temple. He did as I asked, and it felt so wonderful to be in control. I slowly positioned myself over him so that he could lick my wet pussy. His tongue played with my clit, and I screamed as I climaxed.
I'm not a greedy partner, so I decided to return the favor. I kissed him hard on the lips, then my tongue traveled to his neck, and chest and finally landed on his erection.
I sucked him hard, and I felt him struggle, but there was nothing he could do because I tied him up well. He shuddered as I swallowed his warm cum.
8. Virgin Sex
I would often ask Tim to play a virgin, because, let's face it; it's seldom to find a male virgin nowadays. Besides, there's no way of knowing if a man is still a virgin or not. So even if it's just one of our role-play ideas, I get to experience what it's like to make love with a virgin.
We often start with kissing and petting full dressed. Then, I would ask "virgin" Tim to undress me while I undress him.
Now here's the tricky part because Tim often finds it hard to resist me, but I often remind him to be patient when doing this kind of naughty role-play sex. I would guide him on how to do it, step-by-step.
Once we're naked, I would tell him to lie on top of me. Then, I would instruct him to kiss my nipples and fingerfuck my pussy. After a while, I would then tell him to spread my legs wide and slowly put his hard cock inside me.
Not too fast, of course, because he is still a "virgin" exploring a woman's body. I would put my legs around him and guide him as he pushes and pulls.
To make our orgasm more intense, I would order him to stop just when I feel like he is about to cum or when I'm about to cum. Male edging makes for a more electrifying ending to our fantasy roleplay sex.
9. Doctor-Patient Scenario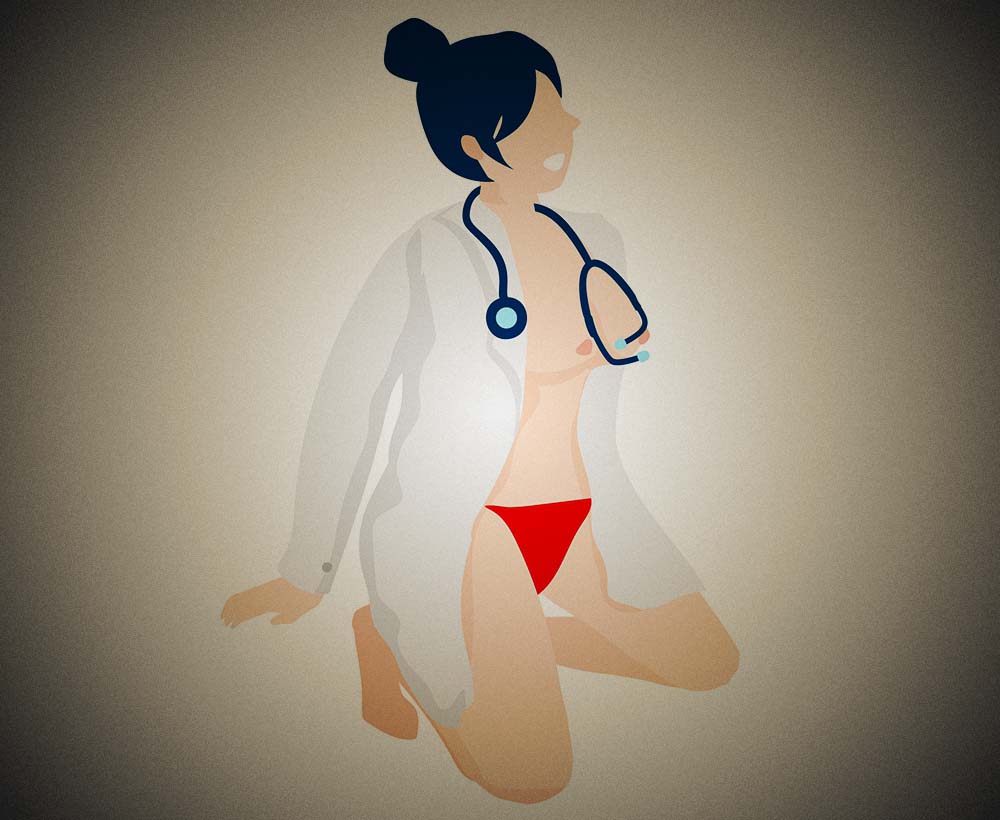 Tim always wanted to be a doctor but chose another career instead. Since I knew how much he loved it, I decided to buy some sex toys for our hot roleplay sessions.
I got him a white lab coat and a stethoscope. He was trying it one time and playing with his stethoscope when I told him I found a lump on my breast. I just gotten out of the shower, and he led me to the edge of the bed.
He told me to raise my hand as his hands "examined" my breasts. My nipples were erect, especially as the cold metal of his stethoscope brushed over them.
I laughed and told him I was just teasing him. He said, "Might as well make this a whole-body examination," he said and told me to lie on the bed and spread my legs as he continued to "examine" my body.
10. French Maid & Millionaire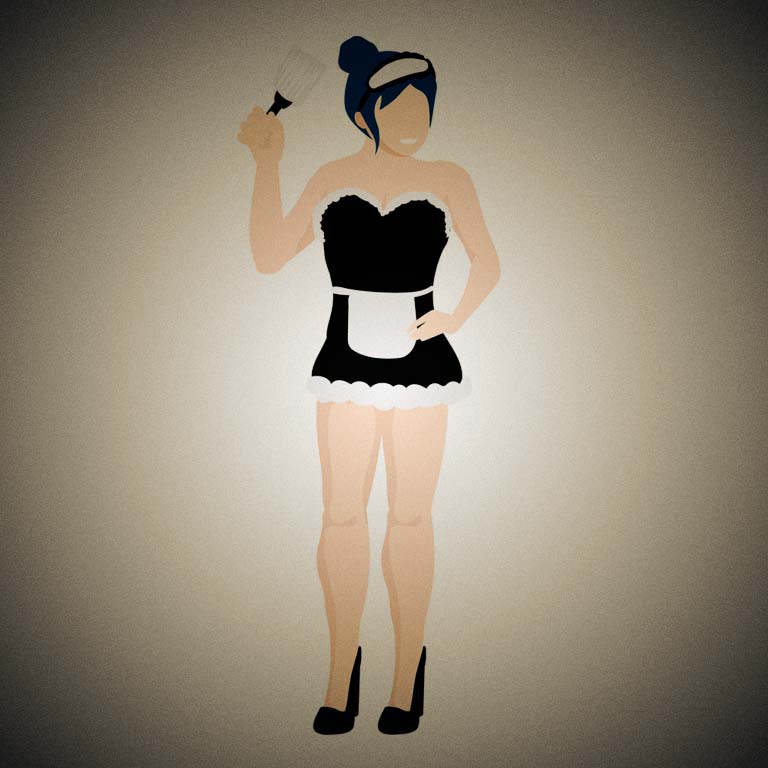 Tim and I aren't exactly rich, but there are times when we like to pretend we are.
I bought this pretty French maid costume complete with a feather duster and apron. Sometimes I like to wear it while cleaning the house.
One time, Tim came home early and saw me in this costume. I was bending over the couch, trying to get something from under it, when he suddenly slapped my bottom.
"What are you doing, my pretty housemaid? Get me a tall glass of cold water. I'm thirsty!"
I was laughing as I got up and went to the kitchen. My hubby followed me and planted a kiss on my lips. "Hey, millionaires don't mess around with their housemaid," I said and took his hands off my waist.
"As my maid, you are supposed to do whatever I asked you to do. Or do you want me to fire you now, so you sleep in the streets tonight?" he asked jokingly.
"Oh no, Sir," I pleaded. "I'll do anything for you."
He would then unbutton his fly, and I would put his cock in my mouth. After a few minutes, he would stop me and turn me around so he could enter me from behind.
The maid costume goes off, and soon, he pounded my ass as I hold on to the kitchen table. Soon we both reach an earth-shattering climax.
11. Pizza Delivery Person, Plumber, etc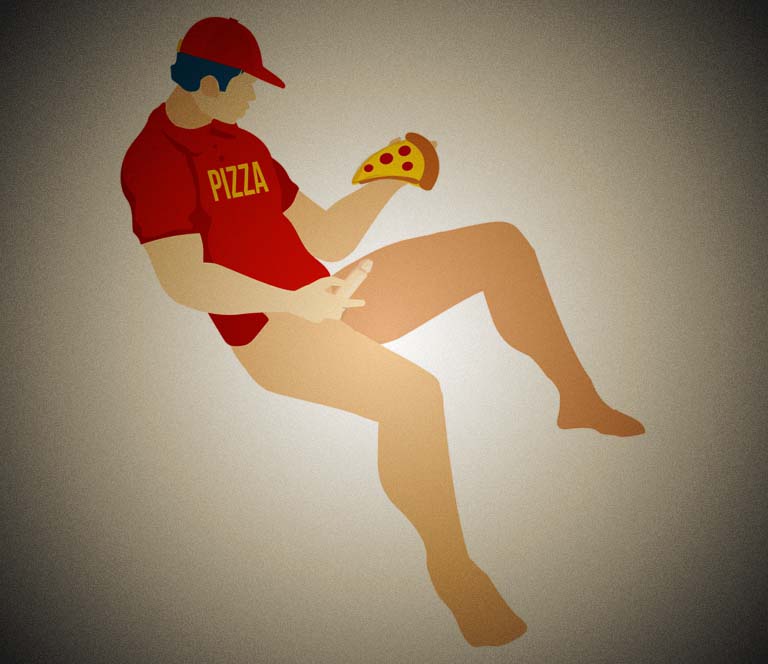 Unfortunately, Tim can sometimes be very lazy, but I finally found a way to make him do some chores.
For example, one time, I asked him to unclog our bathtub. Something was wrong with it, and it turned out there was a lot of hair that got stuck in the drain.
He worked hard the whole morning, and when he finished, he was dirty and wet.
"Oh, Mr. Plumber, thank you so much for unclogging the bathtub," I teased him.
"Yeah, it was very messy, and I'm tired. I'm not charging you cash for this kind of work, you know." He turned on the faucet and started to fill the tub with water.
I walked closer to him and asked, "What do you have in mind?" He grabbed my waist and kissed me.
"Mr. Plumber, my husband will be outraged," I said as I pushed him a little.
"He will never know," he replied and started to undress me. We ended up making love in the bathtub.
12. Teacher & Student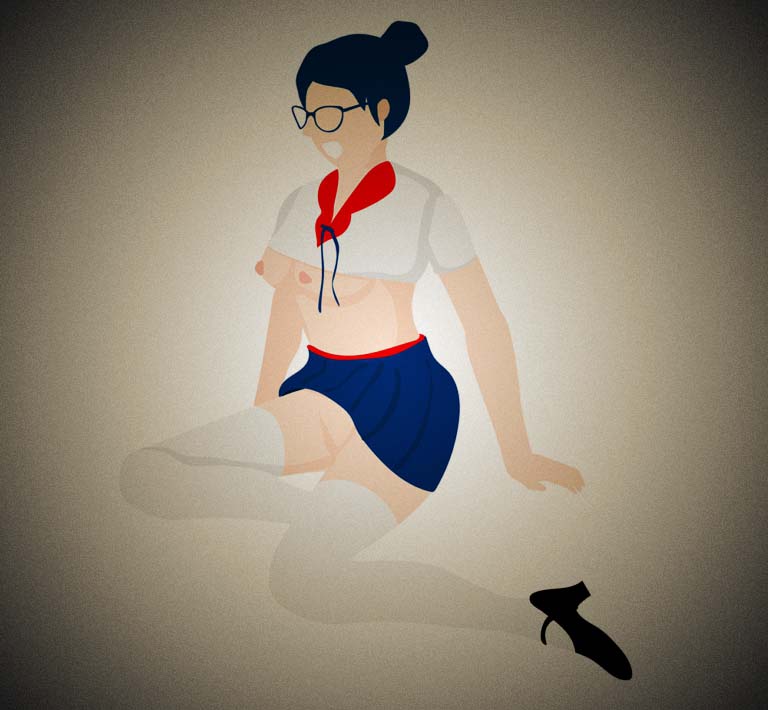 This popular role-play idea is between a student and a teacher.
For this kind of role-play sex, I like pretending to be a student who would do anything for a better grade. And we often do this role-play in his home office.
I would dress myself up like a student in a school uniform, which I purchased from an online sex store. What I usually do is go inside his office while he's still working on something. I like distracting my husband now and then to show how much I love and appreciate all his hard work for both of us.
I would enter his office and sit in front of him. "Hello, Professor Tim. I'd like to talk to you about my grades."
"Sandra, I'm afraid there's nothing I can do about it. You failed the exams."
Then I start to bargain with him. I would suggest cleaning his office or helping him with some paperwork just to change my grades. Of course, he has something else in mind.
I would then stand behind him and massage his head, neck, and back. While doing so, I will be whispering some dirty things in his ear. After a few minutes, "professor" Tim would grab my hand and carry me to the couch where we would undress each other.
There are times when he would ask me to give him a blowjob or just have a quickie to "increase my grades."
How To Roleplay In Bed
You can take on the role of an athlete, a cheerleader, a cop, an escort, a teacher, a doctor, a stripper, a dominatrix, a yoga instructor, a football player, or whoever and whatever you like. Common roleplay scenarios include casual hook-ups, hitchhiking, travel, locker room sex, teasing, blackmail, humiliation, and dominance and submission.
Regardless of the parts you pick, it's essential to communicate with your partner the first time. Establish consent ahead of time and talk through some uncomfortable details when needed. Talk about everything, and don't hide your comfort zone. Use a safeword!
If some words, phrases, role-play ideas, power dynamics, or actions don't sit well with you, talk about it. Never do anything beyond what's comfortable, and don't force it if your wife or husband doesn't feel ok.
It's normal to feel a little self-conscious when you start. If you do, turn the lights down and arouse yourselves. Doing this helps you temper your inhibitions and take on the character more easily.
Props and costumes help a lot, and fake names can sometimes make the process easier. The longer you stay in your role, the more natural it will feel. At some point, you'll lose the awkwardness and effortlessly stay in character.
Is Dress-up Required When Roleplaying?
Dress changes aren't necessary, but they are fun to do. Some women find a lot of pleasure in taking on a new identity, complete with a wig to change their hairstyle.
Dressing up the environment works too. Your bedroom probably can't look like a classroom for a student-on-teacher scenario, but adding in a desk and a chalkboard can help sell the scene.
It takes a lot of effort to plan and get into character. Through all the effort, never forget what the goal is. All of this is to get you turned on. Don't just suddenly go on an hour-long lecture just because you're playing the teacher. Focus on each other and on the things that truly matter. At the same time, if something just feels funny and you burst into laughter, that's fine too. Take your time, then press on.