For couples that are trying to spice up their sex life, you sure won't expect "trying Doggy Style sex positions" on their sexy to-do list. As this is one of the OG positions, people assume that nothing is surprising with this position. Some don't even prefer this position at all, as it's not as intimate as missionary or cowgirl.
However, most couples don't realize is that basic positions like Doggy Style can still be exciting—you just have to add minor twists on it. Besides, not everyone is as flexible as porn stars, so instead of picking a challenging position from Kamasutra, why don't you try adding more flavor to the tried-and-tested positions instead?
With that, we have here the six Doggy Style sex positions that will surely bring your partner to an enthralling orgasm. We will also have a detailed guide on how to do these sex positions, as well as some tips for a more enjoyable sex experience. Get your notepad ready and read away!
What is a Doggy Style Sexual Position?
As for our innocent folks that have no idea with what this sex position is, here's a quick refresher.
Doggy Style involves the woman on her knees, bending over, while the man is positioned on her back, thrusting her from behind. Because of its uncanny resemblance to how dogs breed, hence the name Doggy Style. You can also call it a lazy dog, backshots, and frombie.
This position started way back in ancient times, as Ancient Greeks and Romans have various art forms showcasing this sex position. Notable figures such as Lucretius even recommended these positions for couples that are trying to conceive (no scientific basis on this). Eventually, this sultry position was introduced to the pop culture when snoop dog referenced it in 1992.
Why You Should Try Doggy-Style Sexual Positions
The doggy style might not be as intimate as other sex positions, but it can bring various benefits such as the following:
1. It gives a raw and primal vibe.
We sure do love passionate lovemaking, but something is alluring with a wild, unadulterated fuck. It's liberating to strip off your labels and simply become a man and woman– in need of sexual satisfaction. If you're looking for something raw, rough, and primal, this is one of the best sex positions to fulfill that need.
2. It makes sex less awkward for some.
Because you're facing away from your partner, you could focus more on the pleasure instead of your appearance. This position also flatters the woman a lot, as your man can only see your graceful curves and steamy buns.
3. Good for G-Spot stimulation.
Most men have their penis slightly tilted downwards. That's why when doing this sex position, your guy's cock ends up rubbing your G-Spot, giving you blissful sensations that you can't get from other erotic positions.
4. Works in various spaces.
Doggy Style sex positions are versatile AF. Whether you're in some grand hotel room or at your beau's backseat, you can surely do the deed with this position.
5. Perfect for vaginal and anal sex.
The problem with some sex positions is that it doesn't cater to anal sex—not with this one though. Whether you're into vaginal or anal sex, this position will never let you down. You can even switch up within the session—just make sure to use a different condom or have your man clean his dick before changing ports.
6 Must-Try Doggy Style Sexual Positions
Now that you've learned about the benefits of this steamy position, it's time for you to learn its variants. Once you master these Doggy Style sex positions, you'll surely keep the excitement in the bedroom. Let's dive right in!
1. Rear Entry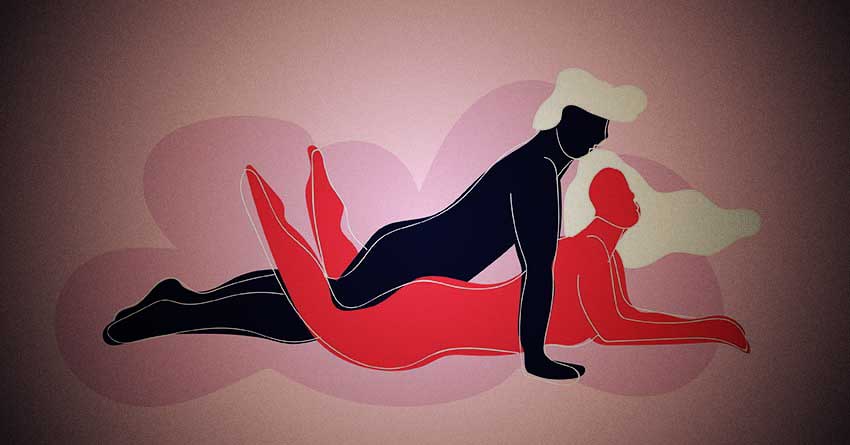 If you want a more intimate version of Doggy Style, this one does the trick. It's similar to spooning, but instead of the man lying beside you, he's on top.
How to do it: First, the woman must lie down on her stomach, spreading her legs open. Once positioned, the man must be on top of the woman, facing the same direction as hers. After that, he can start thrusting in and out of her.
Reminder: If your man is on the heavier side, he needs to be cautious when resting his weight on you to avoid unnecessary troubles.
2. Stairway to Heaven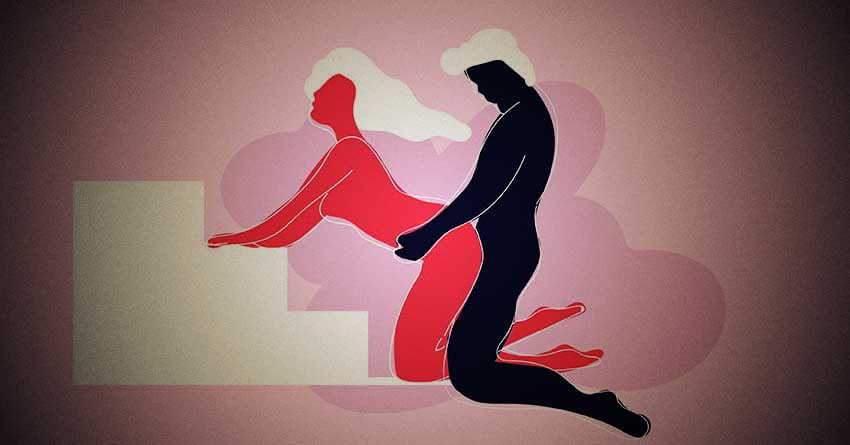 Reach the orgasmic heavens with this sensuous position. If you have stairs at home or planning to have sex in a fire exit for public-sex-realness, this position is a must-try.
How to do it: The woman must have her knees on the lower step and her hands on the higher step. After that, the man must position his knees on the same step where his partner's knees are, or on the lower step, depending on his height. Once positioned, the man can then grab his woman's waist or butt and start penetrating her.
Reminder: If you're at home, make sure that the stairs are covered or carpet (towels can also be used). This is to avoid making your knees and elbows sore.
3. Frog Leap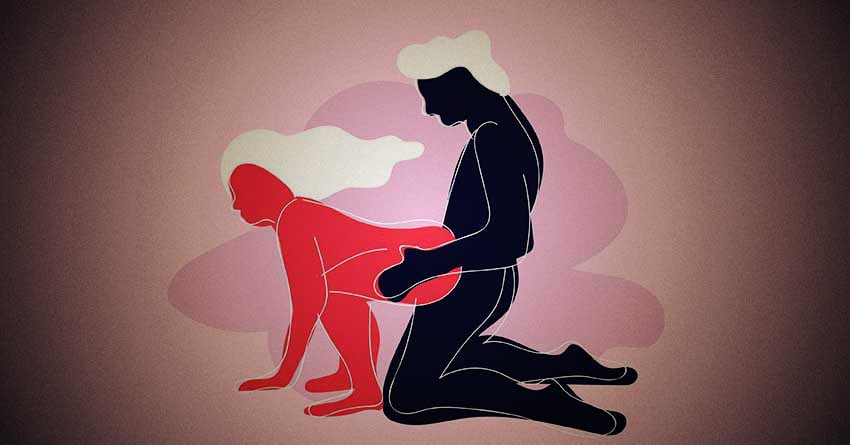 Craving for deep penetration? This is one of the Doggy Style Positions that will surely hit the spot. However, you also need a bit of stamina for this one, as it requires the woman to squat when doing the Frog Leap.
How to do it: The woman must squat down. She must bend her knees and lean forward so that her hands are in front of the floor, keeping her balance. The man should get on his knees, position himself on the back of his partner, then slowly penetrate her vagina with his cock.
Reminder: Make sure you have enough stamina to do this one since you'll be squatting with this. Also, you can use a Doggy Style position strap for more support.
4. Teaspooning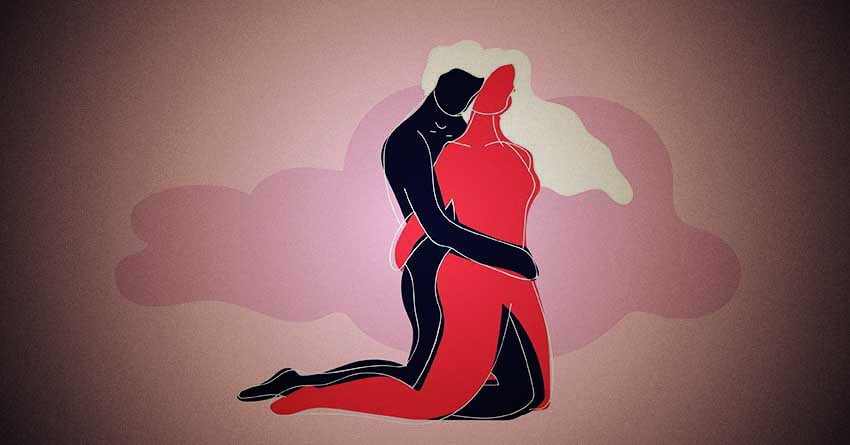 Wanna get cuddly? Go for this kneeled-down version of spooning. What's nice about this sex position is your man can hug you while thrusting you to pleasure.
How to do it: The woman must get on her knees, with her legs slightly open for easier access. The man should then position himself on the back of his partner, facing the same direction as hers. Once positioned, the man can then wrap his arms around her and penetrate her vagina.
Reminder: Play it by ear! Have your man nibble your precious ears, or make him do some dirty talking during the deed.
5. Fire Hydrant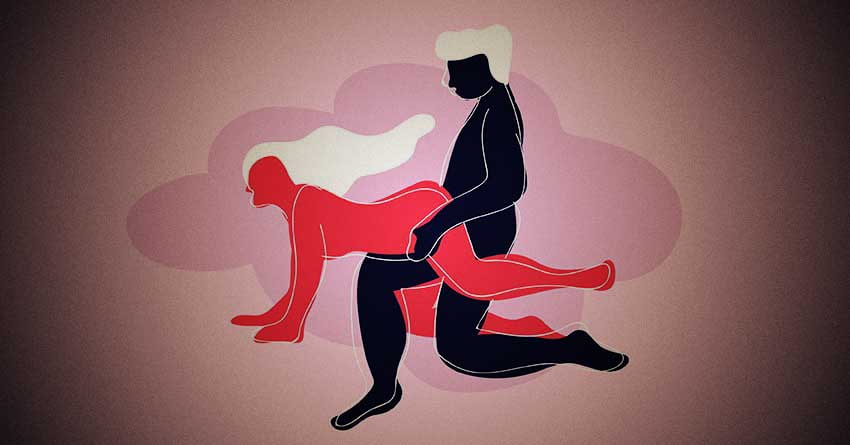 Looking for something challenging? If you're gifted with some extra flexibility, you can surely this frisky doggy style position.
How to do it: Go for a regular doggy-style position first. Once positioned, the man must lift one of his legs upward and forward and plant his foot on the floor on your side. He then must raise your leg on that lifted side and have your thigh rest on top of his thigh. As the name suggests, this will make you look like a dog peeing on a fire hydrant.
Reminder: You need extra flexibility in this position, Hunny!
6. Jockey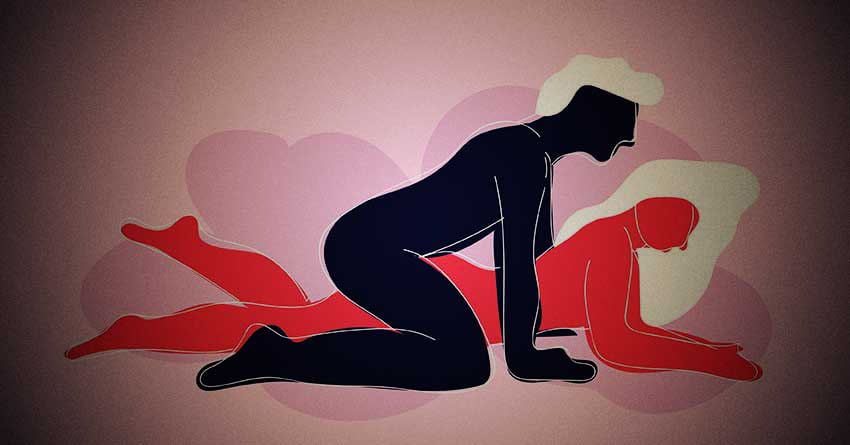 Go for a wild ride with the Jockey position. If you're looking for something that's fun and can be incorporated into your kinky plays (especially pony play), this position will surely suit your needs.
How to do it: The woman must lie down on the bed, facing down. Her legs should be straight and together. Then, the man must position on top of her, with his knees on either side of the woman's waist/hips. Once positioned, the man can start penetrating her from behind.
Reminder: Ride safely! Since this position lets you easily switch from vaginal to anal sex, you may be interested in mixing it up when doing the Jockey. With that, always use condoms or clean up before changing lanes.
Tips When Doing Doggy Style Sex Positions
You've discovered the benefits. You've learned the positions. At this point, we can feel you sharing this article with your boo. But before inviting your boo over for some steamy lovin, know these tips first. Follow these tips to ensure a fun and safe experience for you and your partner.
1. Communicate!
If you think your partner is getting too fast or too deep, let him know at once. Sex must be comfortable on both parties, so never hesitate to tell him. You can also discuss non-verbal signals beforehand.
2. Avoid putting your knees and elbows on rough surfaces.
Sweetie, doing doggy style sex positions on the floor may be exciting, but putting your knees and elbows on hard or rough surfaces can damage your skin. If you're doing the deed outside the bedroom, make sure to have a towel or any soft cloth to protect your knees or elbows.
3. Use sex toys.
Since you and your partner's hands are busy with most of these positions, you can use sex toys to stimulate your other erogenous zones. You can use a vibrator to stimulate your clit or use nipple clamps for hands-free nipple play.
4. Be careful when switching from vaginal to anal sex.
Save yourself from UTIs. Make sure your man's penis is clean or have him use a new condom in case he wants to change ports.
5. Roleplay is the key.
Since Doggy Style sex positions are very primal and animalistic, you can incorporate roleplaying when doing this position. You can dress up as a pet bunny, or even as a sexy pony.
Conclusion
Doggy Style may be one of the basic sex positions but it paves to different variations that will surely send you to orgasmic heavens.
As long as you open yourself to different sex positions and techniques such as the doggy-style sex positions that we've shared above, your sex life will always be as enticing as ever. Unleash your primal side and have fun!