The Leo man and Taurus woman are the ultimate power couple with a healthy twist. They can accomplish a lot working together, but they agree that relaxing on the beach or partying afterward is the most important in life.
Though these determined Zodiac signs both have a gift for getting things done, is either of them able to let down their guard enough for a partner to get in?
Emotional connection
Love compatibility in the Taurus Leo relationship may seem to start strong, especially if it begins with the Taurus woman openly expressing admiration for the Leo man. One of the most notorious characteristics of the Leo Zodiac sign is his desire to be admired. The Leo man will definitely tend to follow whatever gets him more attention. The Leo man is attracted to the Taurus woman because she flatters him.
The Taurus woman may eventually come to feel, with some justification, that the Leo man takes her for granted. One of the things she liked about him at first may have been that he was not paying attention to other women. She could soon find his self-absorption a greater rival than any other woman, though.
The Taurus woman knows what she likes, and that can make her a little complacent at times. Boredom, however, brings out the worst in the Leo man. He is at his best in a relationship where the two people work together to pursue some goals bigger than they are. When such a shared passion is present, even he can rise to the occasion and get out of himself.
The biggest threat to Taurus woman Leo man compatibility is that they have a lot in common. The Taurus woman is not wrong that the Leo man has a tendency to be self-absorbed. However, pursuing love with a Leo man may give her a taste of some of her own more difficult qualities.
Leo man and Taurus woman compatibility is strong in their mutual appreciation of joy and pleasure. When they can connect over these pleasant emotions, it may balance some situations where they have more trouble meeting each other's needs.
Communication and intellect
These two Zodiac signs have a lot in common. Unfortunately, one of the shared things is a tendency to get lost in their personal hangups. When that happens, they have a hard time taking in another person's perspective.
Communication is one of the weaker points in Leo man Taurus woman compatibility. Something very destructive that can happen between Leo and Taurus is making assumptions. Instead of having a conversation directly, one person will think they know the other person's perspective and react accordingly. Not surprisingly, this never ends well.
Why would anyone do something that is not likely to work? Leo men and Taurus women both come off stubborn. But what underlies that impression of being strong, in the sense of not letting another person all the way in, is fear. The Leo man is afraid of not being liked, and the Taurus woman is afraid her need for security will not be met. However, their reluctance to engage directly with others is more likely to realize their worst fears.
The best possible outcome for a Taurus and Leo relationship would require that both of them have the maturity to be vulnerable enough to open up to another person. Learning this skill is hard for them, but it will ultimately help them better meet their needs.
Leo and Taurus often have strong opinions about how the world should run. Their relationship would not be happy if they were on opposite sides of a significant political or religious issue. However, when they match on the major topics, they will enjoy working together to be the change they want to see in the world.
Common values
Leo men and Taurus women both like to enjoy themselves. Neither of them will pass up an experience that sounds fun on account of their budget. This is the highest point of Leo and Taurus's relationship compatibility, as they are not dragged down by day-to-day bickering about how much things cost. They get along great whenever there is a good time to be had.
The Taurus woman knows more about the finer things in life than the Leo man does. He can often be persuaded to go along with her taste in this regard.
The Leo man will always like whatever he genuinely likes, though. So he can maintain an interest in youthful passions like video games for a long time. The Taurus woman might be tempted to give him a hard time about seeming immature, but she could learn from his genuine nature.
The Taurus woman values the financial security necessary to afford the pleasures she desires, so she tends to want stable employment instead of a more experimental job. She prefers that her partner have that as well. The Leo man is actually more compatible with her in this regard than some might think.
Leos are concerned with status, as it is key to getting their attention to feel secure. But, as status is the bigger half of the status quo, the Leo man can be surprisingly conservative. He does not want to rock the boat if that will interfere with meeting his need for recognition and approval.
Therefore, the Leo man and Taurus woman can be a great power couple who excels at working hard and playing hard. Both of these fixed signs have stamina, but the other differences between their signs complement one another well. For example, the action-oriented Leo man can envision the big picture. At the same time, the practical Taurus woman knows how to get things done in the physical world.
Trust
The Leo man and Taurus woman are both very loyal people, so trust is another reasonably good point of their compatibility. Both want a secure relationship and are willing to do what is necessary to make that happen.
Taurus and Leo commit to one another easily and solidly. Still, maybe they commit a little too quickly for their own good. Leo men and Taurus women both can be in love with the idea of love. They really want to be in a relationship to the point that whether a specific relationship actually meets their needs well can be overlooked.
If the Taurus woman and Leo man have a problem with each other regarding trust, it's that they are too loyal to each other. For both of them, their loyalty is not only to their partner in the relationship. They each take pride in identifying themselves as the kind of person who is consistently loyal to their loved ones for life.
This strong determination to stay together for life is great as long as the relationship is healthy. In cases where the Leo man and Taurus woman are just not good for each other, they will try to make it work anyway, long past the point that they would be better off apart.
If they do break up, the Leo man might take it especially hard. He tends to blow such a misfortune up into something bigger than a poor compatibility match with the other person. However, the Leo man will be better at finding love when he learns to get out of his own way and stop making it all about his pride.
Intimacy
The Taurus woman has a tremendous erotic appeal. After all, her sign is ruled by Venus, which is named after the Romans' sex goddess. However, while she is flattered by her worshippers, what she wants in the bedroom is not really to be worshipped. Instead, she is looking for a sex god who can keep up with her as an equal.
While the Leo man is a king, he is too goofy to be thought of as divine. People tolerate the regal qualities of Leos in life because they also have a fun, playful side. Leo's sign is symbolized by the lion, the king of beasts, but he is just a big kitty at heart.
The Leo man in bed is playful and cuddly when things are going well. He can struggle with self-confidence, but the more he feels secure with his partner, the more he can get out of his own way and let his love for her shine through. He is rough around the edges but genuine.
However, the Leo man is not the sophisticated romantic or sexual genius that the Taurus woman would prefer. The more he senses her disapproval, the more frustrating their experience together will be.
The Leo man Taurus woman relationship can work if she is open to what he offers, even if it is different from her expectations. If true love grows in the relationship, the sex can become more enjoyable over time. Otherwise, these two are not the most excellent match in terms of intimacy.
Relationship challenges
Leo and Taurus are among the four Zodiac signs known as fixed signs. It means exactly what it sounds like it means: they are both stubborn and fixed in their opinions. Each is convinced that they know best!
When these two strong personalities clash, the Leo man could be the louder of the two. The Taurus woman, however, is more likely to ultimately win. A big part of the Leo man's nature is his desire to be liked, so he will sometimes concede even when he needs to stand up for himself.
The Taurus woman may enjoy getting everything she wants most of the time in this relationship. The Leo man does have his limits, though. He could certainly be better at using his words when he is upset instead of resentfully sulking. She could, however, use a little more common sense to see that everything cannot always be about her.
These two proud signs are not great at talking out their issues rationally, so minor things tend to fester until one or the other of them explodes. The Taurus woman is especially notorious for her love of security. This can make her reluctant to initiate any conversation that would potentially rock the boat. Still, she would be better off realizing that a little bit of rocking the boat now and then may actually make the relationship more secure in the long term.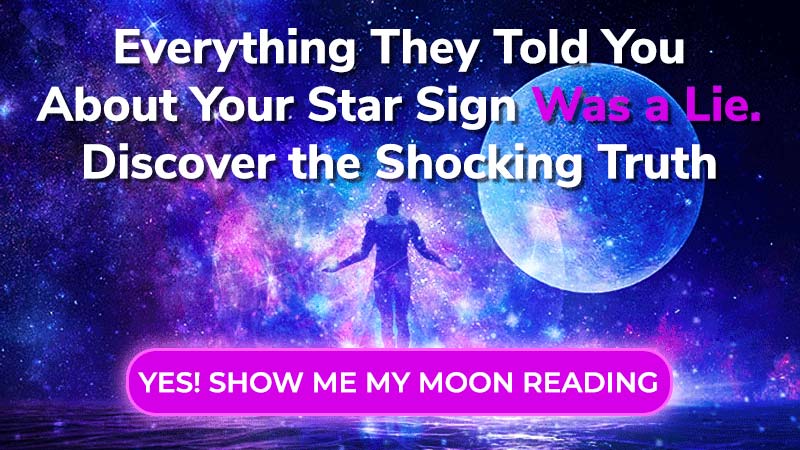 Are Leo and Taurus a good match?
Leo man Taurus woman compatibility has some challenges because they share so many of the same difficult qualities. They may, however, use their stubborn determination to stay together for life, even though it will not always be enjoyable for them. If they put in the work, they will learn and grow very much over time.
What might actually help the Taurus Leo couple make the most of their time together is focusing on how they are different from one another. These two could otherwise suffocate each other with their shared tendencies to be stubborn and self-absorbed. Instead, the Taurus woman can share her grounded earth sign practicality with the Leo man. At the same time, his fiery creativity and enthusiasm can jolt her out of a complacent rut.
The Taurus woman and Leo man also need things they care about other than the relationship to serve as outlets for their intense energy. If they have a common goal to work toward, they can appreciate each other as powerful allies with complementary skills.
Taurus and Leo can both be territorial people. However, for domestic harmony in a long-term relationship, each needs to have exclusively their turf. As an earth sign, the Taurus woman is in touch with nature and the physical world, so she may insist the home and garden decor be handled her way. As a fire sign, Leo may not have the patience Taurus does for something like gardening anyway. Still, Leo can do an excellent job planning trips and other fun things to do together.
Leo and Taurus also share their love for pleasure and having fun. Focusing on this aspect of their nature will help them get past some of the more challenging parts of their compatibility and grow into love for one another.